Business Internet and Phone Services
A thriving business requires robust and reliable internet and phone services.  Whether your business is new or old, big or small, our local experts are here to keep you connected. Selecting business systems, whether it's phone or data, can be a challenging task and a major investment of time and resources. That's why it helps to understand your options and CusterTel is here to help.
Traditional Business Phones Services
Our traditional voice is served over our same reliable fiber-optic and copper networks and works with new or existing phone systems. This includes analog voice for your fax machines and analog phone systems which are traditionally good for up to 3 lines. And of course, every business needs internet.
Follow these simple steps to get your CusterTel account and have the best connection.
Fill the form to
Check Your Coverage
We need your Name, contact information and address to be able to communicate with you and tell you which are the best connection options in your area.
Now you can choose between the plans (All prices are at the top of this page) that we offer you and complete a new form with all the required data.
Choose your plan & Apply for Service
Now you can Focus
on Business
We already have all your information and selected plan. Now you can focus on your business and leave everything in our hands and soon you will be connected.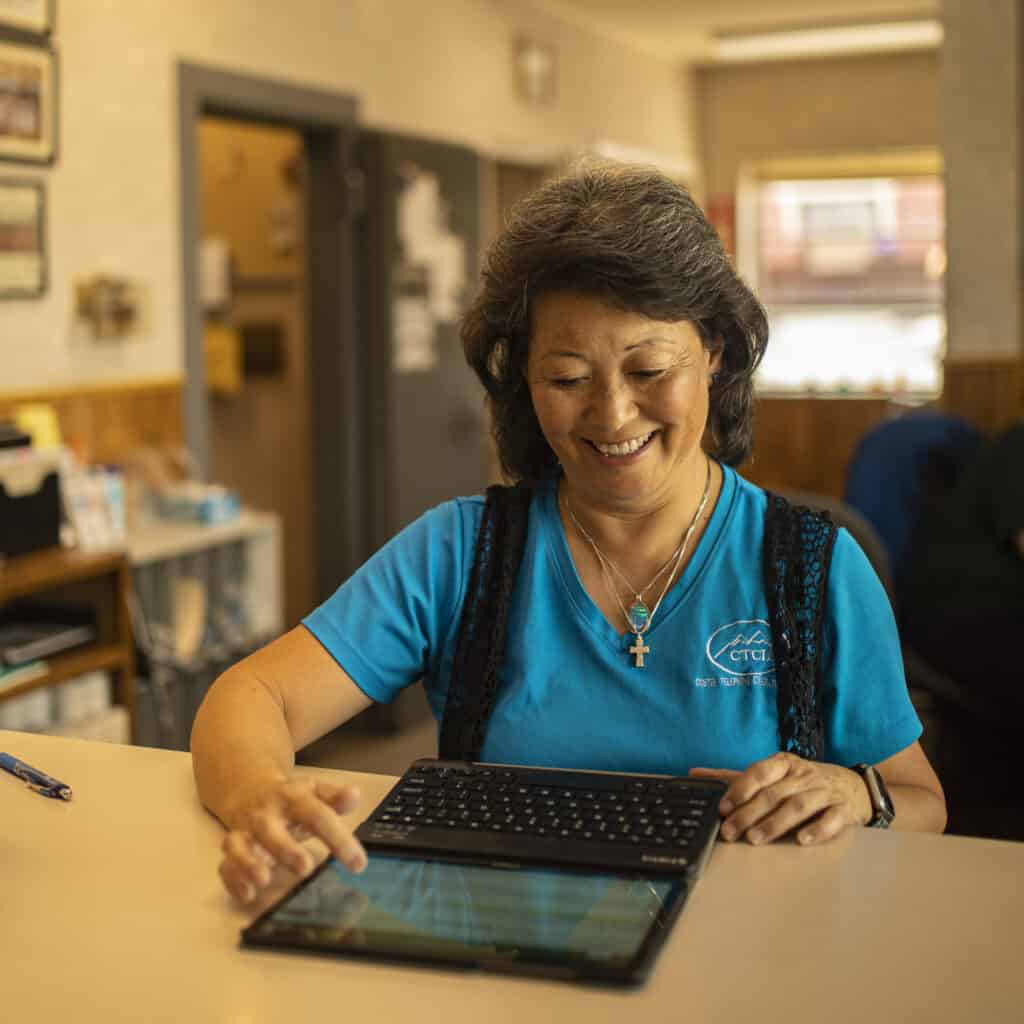 HPBX Phone Systems & Networking Services
The days of needing an expensive phone system are over. Hosted PBX is a managed, commercial-grade phone system that utilizes local server-based technology to connect your business without the costs of a traditional phone system.  If you need more than 3 lines, request a business consultation with one of our technicians.
HPBX grows with your business – with no limitations or high cost to upgrade your phone system.
Flexibility! Use your IP phone from the office or at your home.
Feature-rich – Possible features can include Paging, Voicemail to Email, and Mobile Forwarding.
Unlimited local and long-distance plans are available
Local support – Your support comes from local community members, not distant call centers.
CusterTel is your trusted source for voice and data cabling for all of your business communications needs. We provide
Data cabling (cat5e & cat6 LAN cable installation)
Patch panel installation & termination
Voice & telephone cabling / wiring
Wifi / wireless networks
Fiber optic installation
Network cabling & hardware testing